Chemical Resistant Laminates
Polyply ChemBlok CR-900 laminates are U.L. Listed, glass reinforced, UV inhibited composite sheets that offer excellent chemical and flame resistance wherever a cost effective general-purpose corrosion material is required.
Example uses of this material are Fume Hood Liners and Hockey rink walls.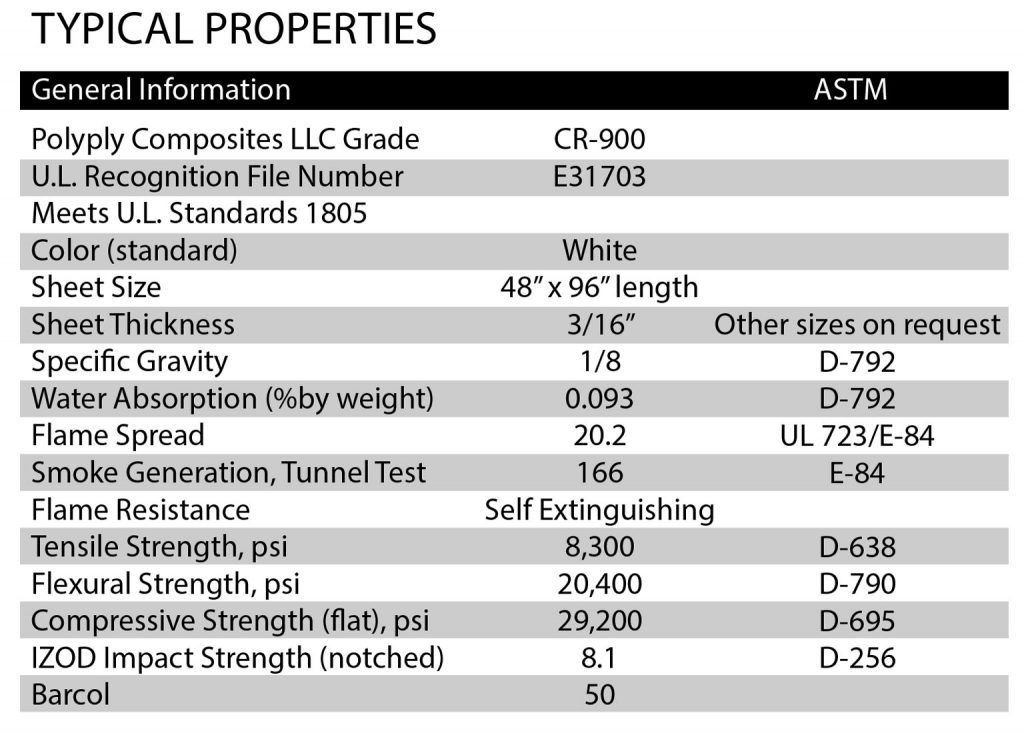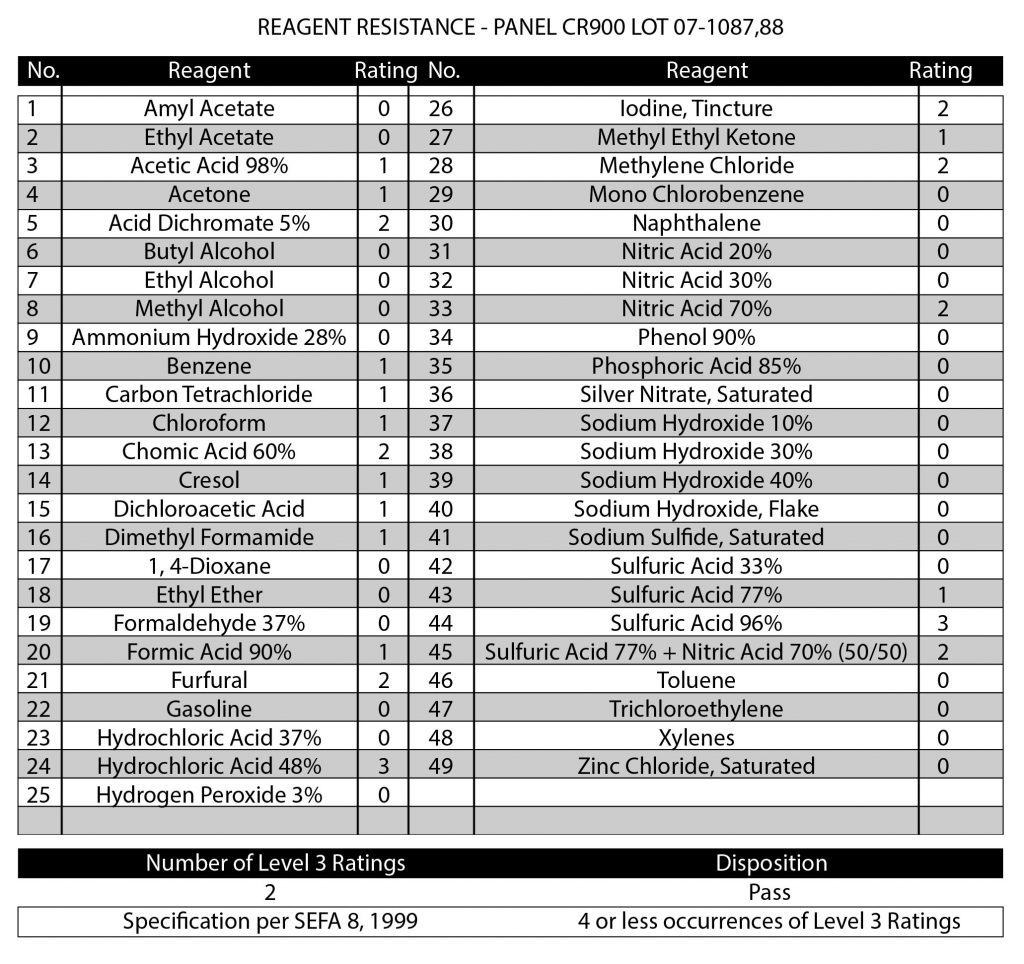 Unless otherwise indicated, all properties published are based on tests performed on standard ASTM test samples and according to ASTM test methods. Values shown are for test samples made from production materials and are believed to be typical. No warranty is expressed or implied.