With the largest machining facility exclusively for plastics in North America, Aurora Technologies, Inc. offers the right machine for every job.  The advantages to you are reduced set-up time, more efficient manufacturing, shorter lead times and lower cost.
Milling/Routing – We have extensive vertical and horizontal milling and routing machines including 5th axis capability and sheet sizes up to 7'x12′.
Turning – Our turning centers include 4th axis lathes with bar pullers and the ability to turn up to a 14″ O.D. x 36″ in length.
Precision – We also have precision machining capabilities, allowing us to fabricate very tight tolerance parts for our customer's specific needs.  Parts are manufactured in a climate controlled environment and are verified for accuracy with our state of the art Coordinate Measuring Machine that can provide full reports.
Micro Machining – Our micro machining capabilities allow us to produce parts with a minimum drill size of .005″ diameter, minimum end mill size of .006″ diameter and tolerances of +/- 0.0003″.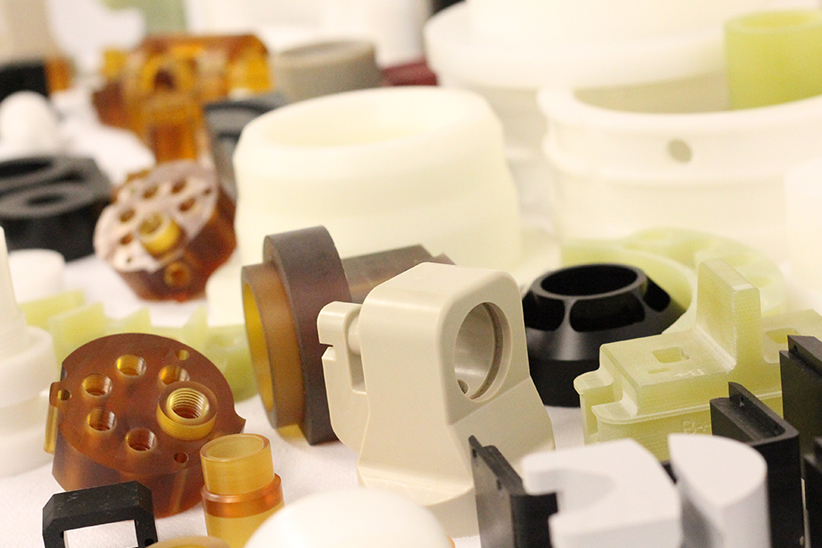 Additional Services Available
Assembly
Bonding
Broaching
Cold Bending
Inserting
Kitting
Painting
Polishing First Article Inspections
PPAP
Sanding
Silk Screening
Tumbling
Welding